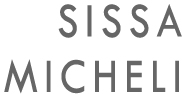 Contemporary art in the Italian Embassy in Vienna, Palais Metternich
curated by Marcello Farabegoli
L'année dernière au Palais Metternich …
Text by Roland Fischer-Briand, Austrian Film Museum/ Streulicht-Magazine for photography and related matters.
www.marcello-farabegoli.net/dance-of-diplomacy.html
Looking at the world politics of today one could interpret Sissa Micheli's work Dance of Diplomacy as an ironic euphemism. The artist based this work on the interiors of a building which has written quite some history itself, as it was the winter palace of Clemens Lothar Wenzel von Metternich, the Austrian Foreign Minister and later chancellor under Francis I. He chaired the Congress of Vienna in 1814/15 with the aim to restore a post-Napoleonic Europe and to develop a long-term peace plan for the countries involved. (...)
Metternich's winter palace was a place where he made music with the emperor Francis I. and which served as the social stage during the Congress of Vienna. This is the momentum, which Sissa Micheli's Dance of Diplomacy picks up; her video installation illustrates the palace rooms in five lunette-shaped screens – representative of the five major powers of the Congress of Vienna. Lateral as well as vertical camera movements, movements in various directions, and rotations on their own axes melt into a choreography of architectural details. This choreography is accompanied by a Haydn-trio, which was re-interpreted by musician Valeria Merlini. (…)
Dance of Diplomacy may also be read as a transposition: where history is manifested as the consideration of time itself, its constant permutation of an instance, as resonance body of the present time. (…)
Once again Sissa Micheli's work surpasses the strict usage of photography, creating a moment of involvement of space and the viewer.

Music to the site-specific installation of Sissa Micheli Joseph Haydn, Trio D-Dur for piano, violine und violoncello, Hob. XV: 16, II. Andantino più tosto, Allegretto. Free interpretation by Yury Revich (violine), Ernesto Insam (cello) and Luca Levuri (piano) with a following resampled version of the piece by Valeria Merlini aka JD Zazie.
A production by Marcello Farabegoli Projects in cooperation with the Embassy of Italy in Austria sponsored by: Autonome Provinz Bozen -Südtirol / Deutsche Kultur, Bunderkanzleramt Österreich - Kunst, Gesellschaft der Freunde der bildenden Künste, Alessandro Casciaro Art Gallery, Bank für Trient & Bozen AG - Innsbruck, digirental, Dorotheum, Fiat Chrysler Automobiles Austria GmbH, Gelateria Paolo Bortolotti, Generali Holding Vienna AG, illycaffè and prilfish licht-ton-projektion.