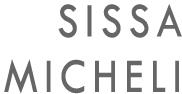 AUSTRIEN, ITASTRIA
Video installation Franzensfeste Fortress (BZ), 2011

The work reflects the linguistic-ethnic situation of the border area of South Tyrol and its ethnic tensions. The country names (in the respective other language) Austria and Italy are called from the embrasures. In the process, they merge into a play on words: Austrias and Itastria.



Veraltete PHP-Version im Einsatz
Der Seiteninhaber muss die Version auf mindestens 7.3 erhöhen.