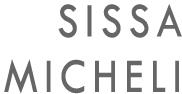 The six small-format photo boxes entitled "IN THE PINHOLE. A MINIATURE STORY IN 6 PHOTOGRAPHS" (2012) are fragments of a voyeuristic story. They refer to fairy tales or to historical events with a romantic character. We see six scenes shot with a mobile phone camera, showing a gardener and a young lady in historical gowns in Venice, in a round spotlight amidst the darkness. Deliberate empty spaces and gaps in the story create blank zones that have yet to be filled and unfulfilled expectations. The event remains unclear and thus evokes a fantasy movie in the head of the viewer. Is it a love story? Or is it the scene of a crime?

Excerpt from: Sabine Gamper, text to the solo show SISSA MICHELI: FADE IN THE PAST. CUT! Kunst Meran/ Merano Arte, April 11 – June 2, 2013


Veraltete PHP-Version im Einsatz
Der Seiteninhaber muss die Version auf mindestens 7.3 erhöhen.