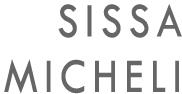 ON FIXED DYNAMICS — COTTON SHOTS
2019
Archive-proof pigment print on Fine Art Baryta
60 x 40cm



Found cotton bobbins are thrown into the picture, the camera records their short flight. The shutter clicks, a selected moment is locked and saved. The malleable spools are cast into a final shape. Moving bodies cross the resting image spaces, which become catching devices for the projectiles before they reach the end point of their flight path. Micheli photographed in a former cotton factory in Schwadorf, Lower Austria, which today serves as a warehouse for the T-shirt factory. The artist reflects on the relationship between photography and film, on the moment as opposed to duration, and on the act of transposition between calculation and chance. The title refers to the work of Hubert Damisch's Fixe Dynamik. Thus the textile sculptures in the photographs are contoured, as many factors as acceleration, air resistance, gravity, etc. have influenced their form. In this process, Sissa Micheli sees a parallel to the materialization of artistic ideas: "I have a mental model but I do not know what the final picture will look like"

The photographs are to be seen as a continuation of her work series On the Process of Shaping an Idea into Form Through Mental Modelling, which she photographed in London's former textile district. With On Fixed Dynamics -- Cotton Shots she thematizes the rapidly disappearing textile industry in Lower Austria, all of Austria and Europe.